About This Site

Our new life in Australia was pretty challenging in the beginning. We left the comfort of our daily routine and had to start it all over again and learn to do things differently...
...so many new issues to solve, new habits and behaviours to adopt, a new culture to learn about, lots of "how to"...questions to answer...
We learnt it the hard way, so why not share the experience?
The Problem
The first thing that came to mind was writing a book. But then, did any of us have the skills and writing experience to go this path?
Not really. Well...there are a lot of things you can learn with a bit of work (actually quite a lot of hard work).
But what book to write: fiction, humour, essay, report? And who would publish it? And think of the expenses, what if it doesn't sell?
Then we thought about blogging. Everyone blogs these days and some make a good living with this. The more we were thinking the more this became a sort of a "weekend project". Put your passion to work and earn some money. Why not?
...But it's a long way from thought to action. No html experience, no knowledge of how to succeed online, who to use as a host, what tools are needed, how to add functionality...
We started reading books and searching the internet. There are lots of courses out there ready to teach you how to do bits and pieces, but then you need to pull those pieces together into something that makes sense.
Ouch...difficult...if you don't have programming skills. Not for us.
And then lots of "do this, do that, get rich overnight" scams. Yep, someone was getting rich quickly...but not the beginners...
Our Solution - Site Build It!
The idea to share and help others with tips on how to start a new life in Australia was nice, so we kept searching till we stumbled upon Site Build It!
Turn your experience or hobby into revenue?
Well, that's something we can relate to. Become an "infopreneur", teach others what you know, give them the information they are looking for, and help them change their lives for the better.
But does all this sound too good to be true? For us it...sort of did. We got intrigued about all the good words people were saying.
Was it really possible to have:
A simple and easy to follow process
that removes technical barriers and
allows you to do what you love most?
A one in all package that provides all the tools,
educates and motivates you and
shows you how to achieve results?
We needed proof, before taking the plunge.
How about a few hundred sites all in the top 1% of all sites, built by people like you and me? That did sound good.
What happened next? My husband and I are building this site. We have long discussions about each topic, then Alex is taking and organising the photos and I'm writing the content.
It's not easy. You need focus and hard work. And dedication. But we've never had anything without hard work so we don't believe in quick and easy things.
And, like so many other SBI owners, we love what SBI is doing for us.
It is providing us with the tools, knowledge and power to do what we choose to.
In the end, results will depend on motivation, work, passion and time you put in it.
But, most important of all, we like what we are doing and hope to be helping others.
Interested?
We invite you to have a look and see what SBI can do for you.
Try something new. Change your life.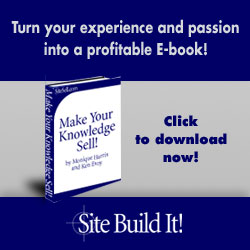 Like This Page?